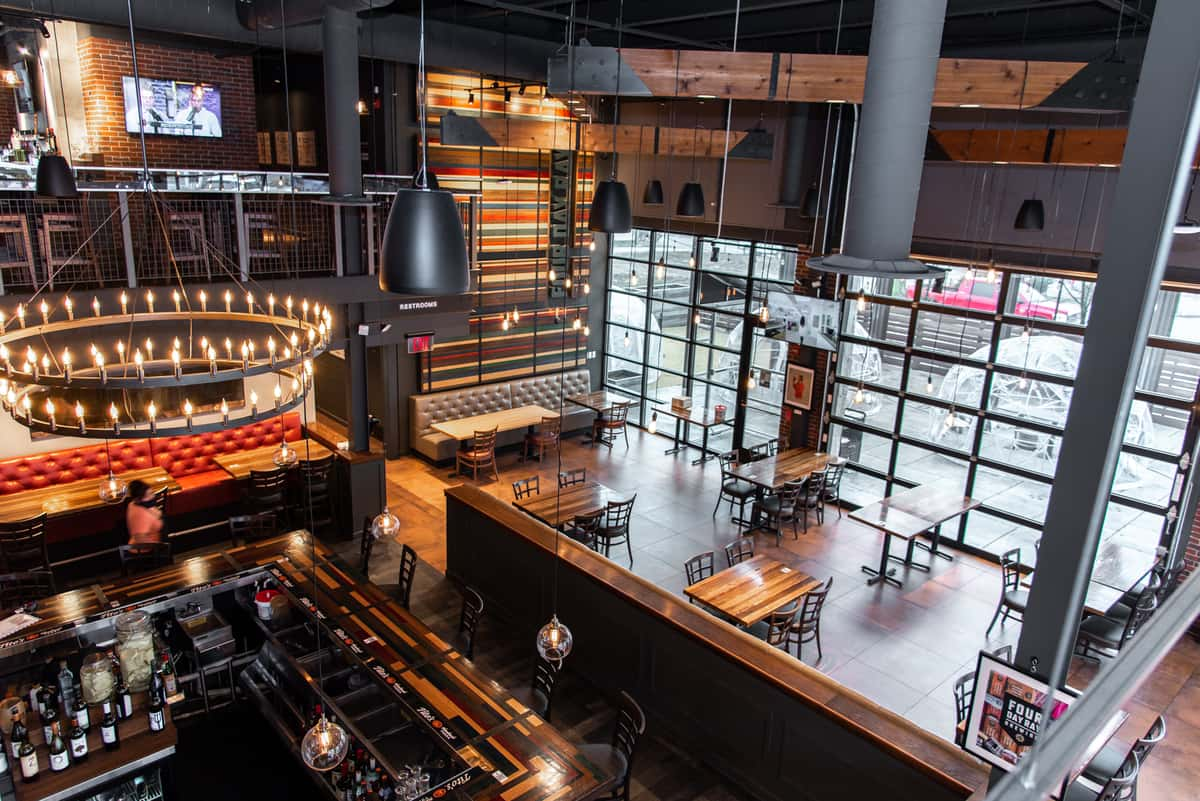 Private Events
Second Floor Mezzanine and Private Dining Room
The overlook leads to the mezzanine with a view of the main dining room and offers the option of a private bar. Our private dining room, outfitted with state of the art audio/visual equipment, is perfect for your next social or corporate event. The entire second floor is available for any private function.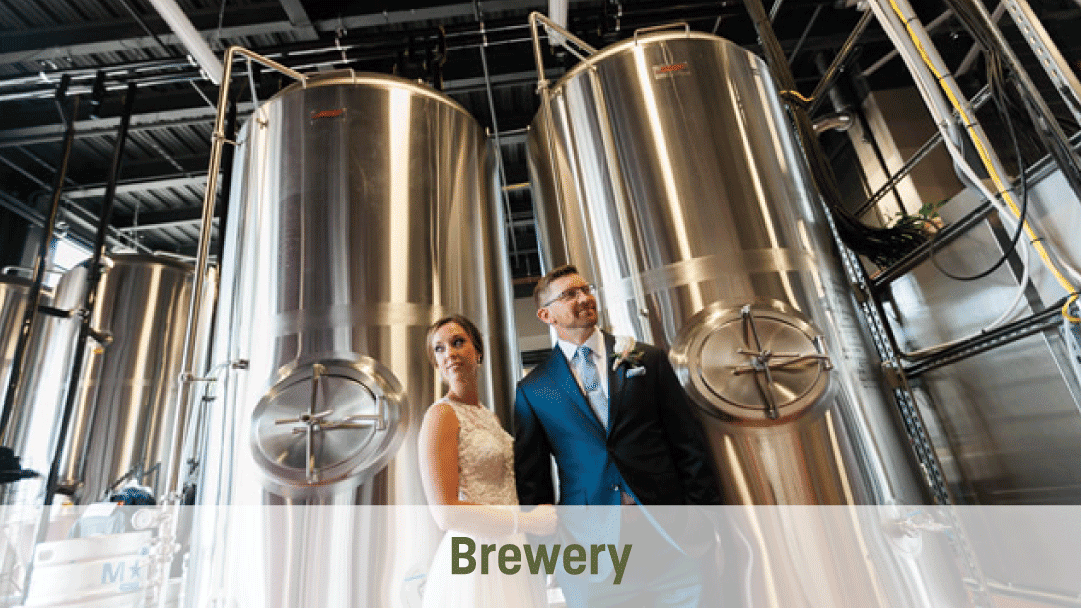 The Brewery
Taste and experience a wide array of award winning beers in our tasting room. The brewery offers all your favorite Four Day Ray Brews, so step up to the taproom bar and fill your glass! You can also take a tour of the brewery and brush up on your craft beer knowledge while interacting with our Master Brewer Mitch. The brewery space may be utilized for private parties and dinners upon request.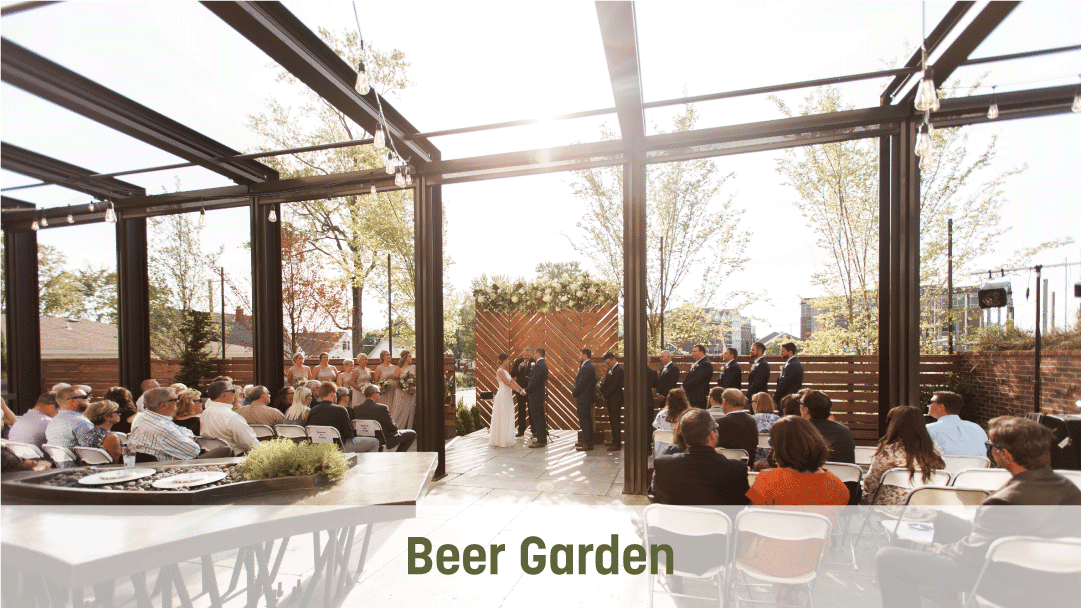 The Beer Garden At Four Day Ray
A contemporary, casual outdoor environment, our patio is available from May through November. With outdoor seating and lush landscaping our beer garden is the perfect setting for having a cocktail and a bite to eat. *Limited availability for large events* -- please contact us for more details.
FAQ
Do you have outdoor dining for functions?
Yes, we have a beer garden with retractable awnings that can seat 75 people for meals and 150 people for cocktails. Limited availability for large events.
How many people can we accommodate indoors?
The second floor mezzanine can seat 40 for dinner and 75 for cocktails. The private dining room can seat 36 people for dinner and 45 for cocktails.
Can you accommodate custom events?
We'd love to accommodate your custom event! Contact us for more details.
What kind of food do you serve?
How far in advance should I plan to book a private event or tour?
A month to two weeks would be best. However, we will do our very best to handle any events that are scheduled sooner.
Do you need to be 21+ to enter the brewery?
Yes, the brewery space and mezzanine is for ages 21+. The upstairs private dining area can accommodate all ages and we are more than happy to serve all ages in our kid-friendly restaurant.
Do you allow functions in your brewery?
Cocktails, beers, and appetizers are available and are most suitable in the brewery.